Newspaper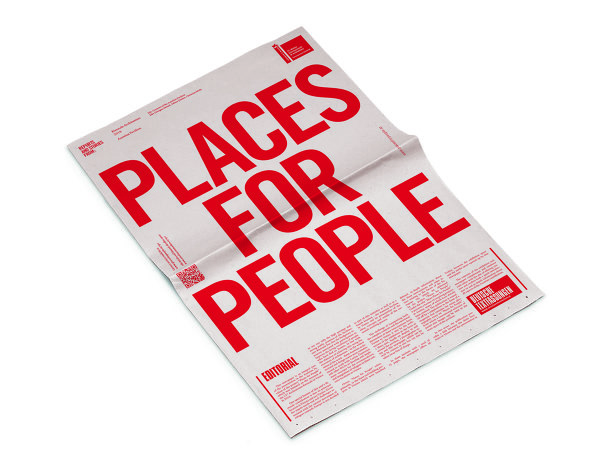 Places for People Publication, PDF (27.65 MB)
PLACES FOR PEOPLE - REVISTED
PDF (5.38 MB)
German/English version
In three sections with a total of 72 pages, a newspaper offers additional, in-depth information about the three interventions and other issues relating to the future of the European city which are addressed by the project "Places for People". The newspaper offered in the pavilion for free can be read by visitors
in situ
but can also be taken away free of charge or downloaded here.
Part 1: CONTEXT
The introductory essays and reportages address the complex matrix of current social and urban developments which, in turn, is so strongly affected by such factors as globalisation and digitalisation, the transformation of the nation state and movements of refugees.
ultaneously they attempt to identify plausible connections with the concrete interventions which were launched in the context of "Places for People."
Part 2: INTERVENTIONS
Eight pages of the newspaper are devoted to not only the guiding themes and central ideas but also the working processes, results so far and plans for the future development of each of the three interventions which form the focus of "Places for People". The English layouts of these pages and German versions of the texts by the architecture experts Gabriele Kaiser, Elke Krasny and Elke Rauth can be downloaded [DATEI:2]
Part 3: MORE PLACES FOR PEOPLE
Even if the three interventions can be understood as 'pilot projects', they are also being developed in the knowledge that there is already a multitude of approaches, in Austria and further afield, which can be regarded as exemplary, inspiring and, at all events, worthy of discussion. The following 14 interviews present a selection of such projects which have already been developed in Austria.