EOOS: SOCIAL FURNITURE
The design team EOOS has developed a concept for the adaptation of a former training facility for custom officers of around 56,000 m2 close to the city centre. It is currently used by the police, the administrative court and two schools. Since the beginning of the year, 21,000 m2 on four floors have been occupied by a primary care facility run by two NGOs.
The facility consists of two-bed rooms with showers and washbasins which provide long-term accommodation to 600 asylum seekers but lacked the communal spaces, shared kitchens and meeting zones which EOOS is now creating and equipping with custom-designed furniture. However, the focus of the intervention is not only this furniture but also the creation of opportunities to work and to exchange in the form of an in-house communal economy for which a special transaction app has also been developed. A workshop in which this furniture is being built, a raised-bed garden and a system of shops provide the infrastructure for alternative labour and self-sufficiency.
To mark the development of the "Social Furniture" collection for Haus Erdberg, EOOS published a catalogue - modelled on Enzo Mari's "Autoprogettazione" – which contains instructions on how to assemble 18 furniture elements from the areas of living, working and cooking. Not only can this furniture be self-built economically but it also supports the self-organisation of the residents and offers opportunities to share and exchange resources in the spirit of the communal economy.
The furniture collection extends beyond the walls of the individual refugee shelter by defining the creation of Social Furniture as a social issue that can be flexibly scaled and applied everywhere. In doing this, EOOS has transformed DIY into DIT – do-it-together.

Download the plans /3-D models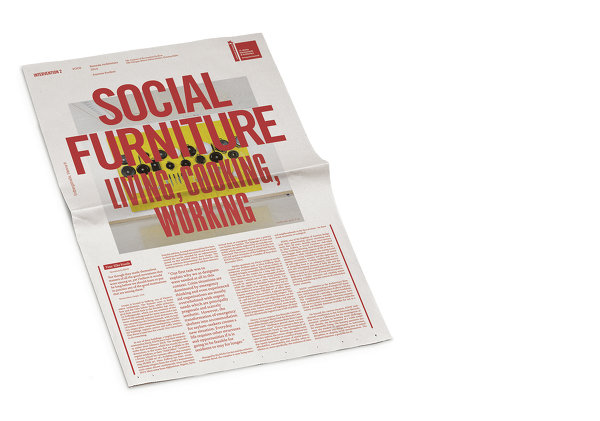 Intervention EOOS, PDF (2.65 MB)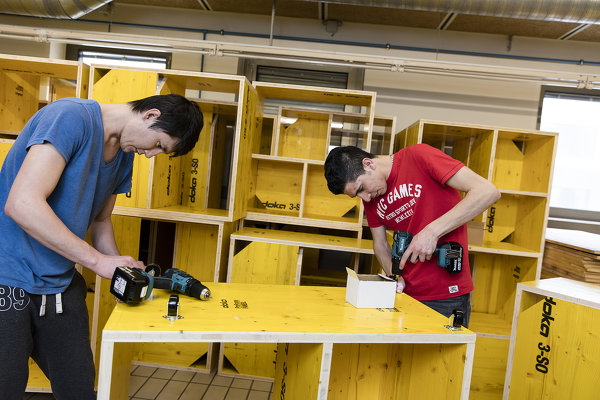 Clients assembling furniture in the specially created in-house workshop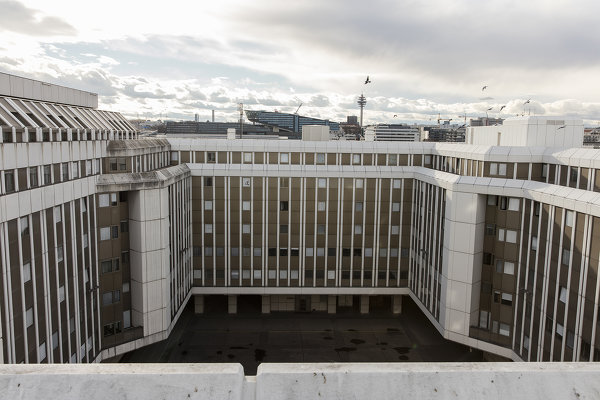 A view of the internal courtyard of the 56,000 m2 building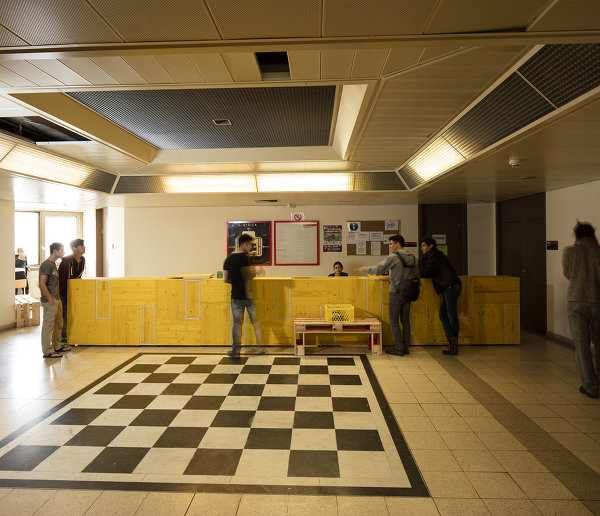 Info desk built with elements from the "Social Furniture" catalogue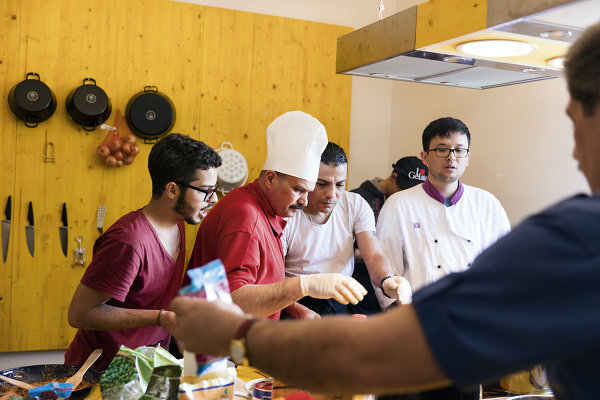 First cooking event in a communal kitchen in Haus Erdberg