Representation requires radicalization and comes from coercion.
– Ingeborg Bachmann¹

Since its foundation in 1895—and, therefore, as the oldest international art exhibition—the Venice Biennale has served as a model for all big contemporary exhibitions. Its history is also a cultural-political narrative of the European twentieth and global twenty-first centuries. Above all it is a history of exhibitions and their spectacular provocations that has consistently seen art as a challenge. Even a cursory look back at the artists previously presented at the Austrian Pavilion, which was built by Josef Hoffmann and Robert Kramreiter and has been Austria's national pavilion since 1934, shows the diversity and heterogeneity of art's expressions and positions.

2019 will mark the first time in the history of Austria's participation in the Venice Biennale that a female artist, namely Renate Bertlmann, will put on a solo presentation at the Pavilion. With this, we are setting an example as a society; an example that is in accordance with the idea of art and examines structural imbalances.

In Renate Bertlmann, I have chosen an artist whose methods in terms of both concepts and aesthetics will continue a Venetian art history of provocation in the best sense of the word.

In Austria, Renate Bertlmann has long been regarded as a leading feminist artist and a pioneer of performance art. In recognition of her groundbreaking work, she was awarded the Grand Austrian State Prize in 2017. Her works were presented at large events, such as the Gwangju Biennale, as well as in seminal exhibitions, such as The World Goes Pop at Tate Modern, London (2014), Self-Timer Stories at the Austrian Cultural Forum New York (2014), Renate Bertlmann – Maria Lassnig at Sotheby's Gallery, London (2017), and Sex Work: Feminist Art & Radical Politics, Richard Saltoun Gallery, Frieze Art Fair, London (2017).



¹ Text message from Renate Bertlmann to the curator from March 21, 2018, 8:20 p.m. Quoted in Ingeborg Bachmann, "Ein Ort für Zufälle," Georg Büchner Prize acceptance speech, Darmstadt, 10/17/1964.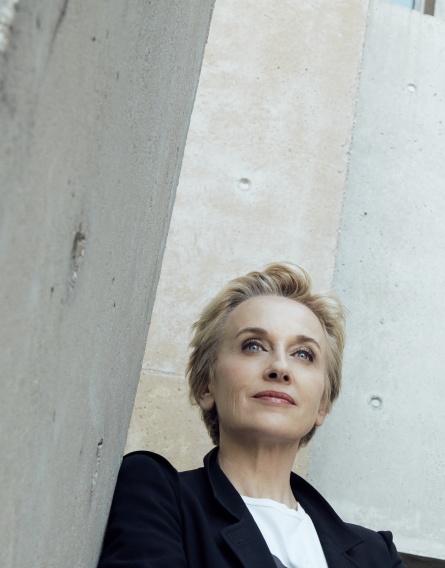 © Irina Gavrich